memories from childhood
* a late muddy afternoon *
>
This shot is one of my favorites. Love the drama of the textures of the mud on his skin. The mood of the light and above all, the story behind.
I was inside the house knowing that the kids were playing in the backyard. But suddenly, there was that kind of silence that worries any mom. That kind of silence that makes you wonder "what the heck are they doing now?" So I went outside. The white curtains of the back covered patio where not letting me see what exactly was going on, but I could see their silhouettes playing. Not moving much but enough to let me know that they were having fun. Suddenly I saw a very little pond full of mud right under Julia's feet. They were playing with the hose and there was so much water in the grass that it was starting to get muddy everywhere. But even more in this tiny space where I could see Julia sitting down while Lucas was standing right in front of her with his arms in the air. Julia was literally painting his body with mud and telling him what to do. He was there doing what his sister was saying. I run inside and grabbed the camera. Got my zoom lens and shot making sure that they did not know that I was there. I wanted to capture the moment right as it was. Raw and pure. I wanted to capture those faces. They clearly where having fun *smile*.
Suddenly I called his name, and when he looked at me, I got this shot.
>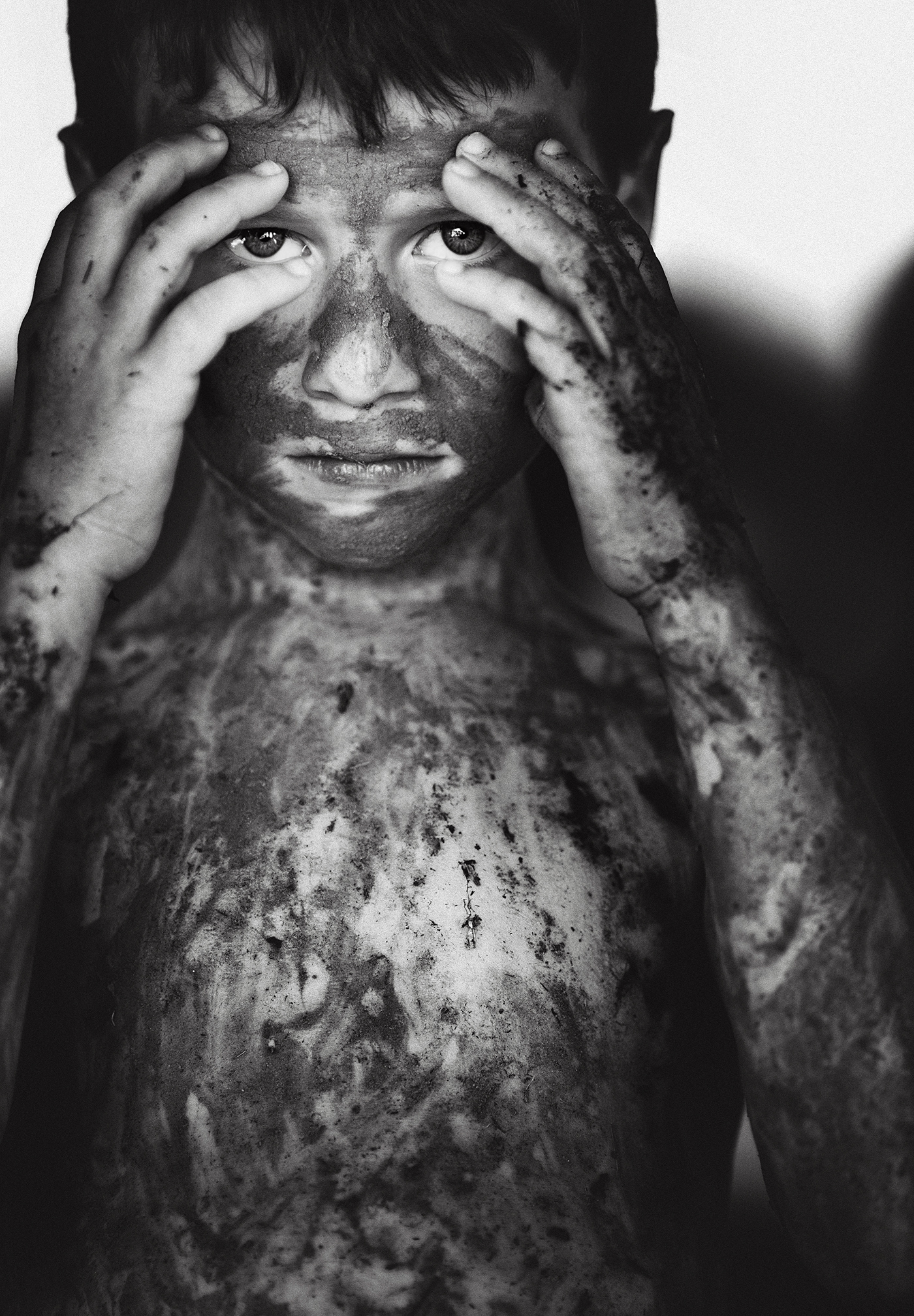 >
And once they realized that all was good, that the mess was OK, that this is one of those cases that you have to embrace and lived,  it was an afternoon of laughter and tons of smiles. It became the day of the fun mud builder of unforgettable memories. Another fun day spent in our house in Texas.>
Read More