t w o  w e e k s   o n e – o n e   o n l i n e  w o r k s h o p
"Bringing life to all the grays in between" with Cris Stephens
.Duration: 2 weeks.  Cost: $150
>>>
This B&W editing workshop is put together with the goal to bring through the editing process those "flat" black and white images alive and to be able to  create a three dimensional feeling, where textures and details are protagonists of the stories being told. This is what I call "bringing life to all the grays in between". I created this "one to one" concept to be just "you and me". To be able to connect with you and your work during these two weeks. Adjust to your editing needs, and work with your editing strengths and weaknesses.  During these two weeks we will work on how to make light pop and how to work with shadows to make them speak in pictures. How to enhance light in natural ways in post processing through my techniques ("cross" "half moon" and "X" techniques). We will work on how to bring all the details alive and make your audience see what you want them to see. "Intentions" is the key word for me. I will teach you how to work with intentions in the editing process. What does it mean and the power that it has when it comes to transform your straight out of camera's. This workshop is offered for who wants to bring their black and white's to "the next level".  All my secrets, tools and techniques will be shared here and I can not wait to start!
>
Thank you very much!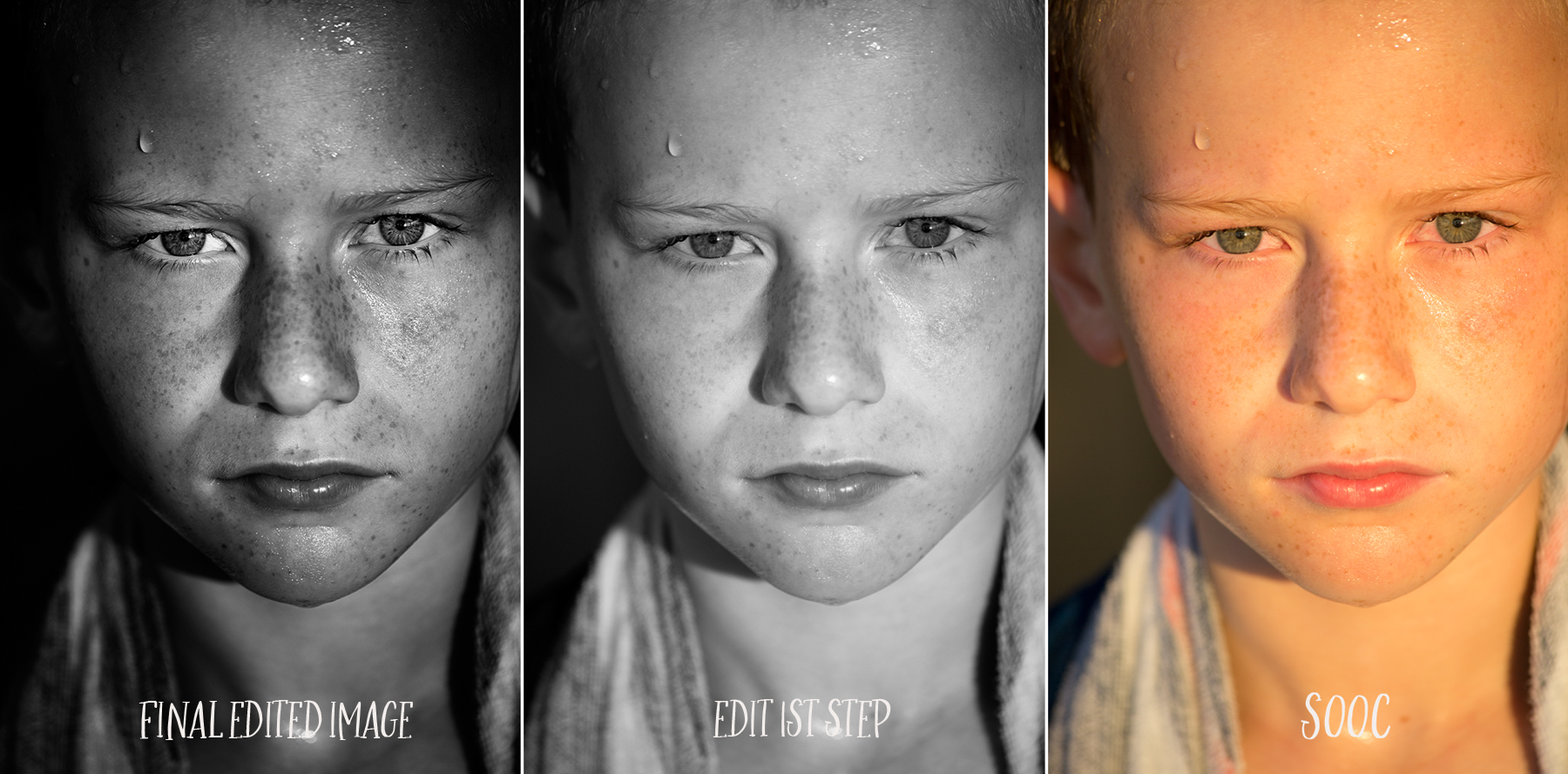 click on image for high resolution
>Photos by Cri
>
w e l c o m e
>
"o n e  o n  o n e"
What does "one to one" mean?  This is a class where I want to have a one to one relationship as teacher – student. The platform to be used will be a Facebook group just for my student and I where we will discuss and talk about his/her images only. I will share all the material, videos and ps actions via dropbox and we will be communicating via the FB group during these two weeks. The student can ask me questions and I will be answering and preparing my CC Videos right away. It will be an editing class but also, each student will receive my direct mentorship related to the work presented. My goal is for each student to get the most out of these two weeks. From the material, the videos and from me.
>
c o n t e n t  o f  t h e  w o r k s h o p
Three sets of Actions:

CrisStephens Photoshop Actions

B&W tools
Dramatic B&W
B&W variety package.
Note: these are my actions and are the only tools I use when working in my black and white edits. All these actions are the ones also given to my participants in my workshop "Creating Art from the Simplest Things".>
Material:

Introduction section about how I shoot. What I do and what I consider. How I prepare myself for the editing process that is coming.
Exposing and cropping in camera. Adjusting in post processing.
How to work on intentions while working in the editing process.
Embracing imperfections. Who is in charge.
How to enhance the light and the shadows bringing everything alive. Cris' "half moon" and "Cross" techniques.
Creating strong black and whites: usage of light and shadows, perspectives and details.
>
Eleven +  Videos

Editing video of a close up connection.
Behind the scene video of a close up connection.
Editing video of the BTS shoot.
Editing video about an underwater image.
Editing video of a "soft" image.
Editing video of an element as the protagonist of the story.
Editing video of an image with strong sun flare and haze.
Editing video about two images with elements.
Editing video of a backlit image.
Editing video of a sky capture.
Editing video changing cropping and thinking of composition.
Each participant will receive four personalized CCVideos (of each of their edited images and their SOOC).
Requirements:
You will get the most out of the editing tutorials if you have photoshop.  Having PS is a plus but not a must.
Dropbox account.
Facebook.
>
Considerations:
All the edits will be done in ACR – Camera Raw and in PS- Photoshop. The actions that I will be sharing are for PS exclusively.
Each participant will present a total of four images edited in black and white. I do not mind the editing software used by the participants to have these images edited. But I will use ACR and photoshop when preparing the respective CCVideos.
The images to be CC'ed by me could be new or old. I will not be CCing images taken for other workshops or classes.
This is an editing workshop intended for an intermediate/advance level of participants. How to create layers, masks and other basics of photoshop will not be taught in detail. Shortcuts will be used to continue with the flow of my editings. If you are a beginner in the editing process please contact me to talk about my beginners editing class.
>
Ex Participants Reviews of my workshops:
If you would like to read about testimonials from participants of my workshops, please click here.
>
Enrollment:
(*) Enrollment is now open via payment through PayPal. Please send me an email to crisstephensphotography@gmail.com so I will be able to send you an invoice for you to proceed with the enrollment. If proceed with enrollment I will also need from you: your name, your dropbox email, your FB, your FB page and/or website. All this information is needed for me to get ready to have everything set up and ready to go.